Nowak Machine is a division of Nowak Commercial Refinishing Inc. Nowak Machine is a small job shop that has the capacity of handling any type of general machining, fabrication, prototype & engineering and break down repair work. Nowak Machine's expertise in machining and fast turnaround will surely save you the customer time and money. Nowak Machine works to customer specs, blueprints and samples. We also offer pick up and delivery service.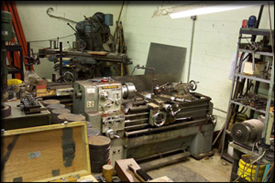 Products We Service:
Pumps
Gear Box Shafting
Bronze, Aluminum, Plastic, Hardened
Steel, Etc.
Shafts
Bushings
Journal Repair
Breakdown & Repair Jobs
Fabrication Work
Prototype
Small & Large Quantities
Assembly Work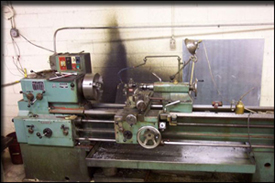 Machinery
Lathe: Our lather capacities are 20" O.D. x 12 Ft long shafting. We also offer 3 additional Lathes for small to medium jobs.
Milling Machines: Our milling machines consist primarily of Bridgeport mills 9"x42" with digital readouts. We also offer Radial Drill press, Wilton Drill Press, Vertical Hog Mill, Keyways and Vertical Drilling. We also have miscellaneous grinding and sanding machines.
Saws: We offer Marvel Saws, Rollin Saws and Rotary Cutoff Saws with sawing capacities of 18" O.D.
Welding: Our welding/fabrication area is light to medium fab, mainly concentrating on fixtures, light structural, mig, tig and stick welding.